YONGTONG ALUMINUM FACTORY
RAYIWELL MFG LIMITED
The leading supplier of Aluminum sheet and aluminum coil manufacturer from China
Founded in 2006, the company is located in Huiguo Town Industrial Park, Gongyi City, Henan Province. It covers an area of nearly 200,000 square meters and has more than 1,000 employees. The geographical location is very superior, with Longhai Railway, Lianhuo Expressway and Erguang Expressway in the north, and National Highway 310 in the south. We are committed to product research and development, production, sales, and service. We are a large-scale private joint-stock manufacturer specializing in aluminum products in China. The company has always adhered to the direction of networked domestic markets and regionalized foreign markets.The company specializes in the R&D, production and sales of aluminum sheets, aluminum strips, aluminum foils and aluminum coils, with an annual output of 250,000 tons. It can produce most alloy products of 1-8 series, especially 1 series, 3 series, 5 series and 8 series, which has reached the world's leading level and has been favored and recognized by many customers. Products are widely used in transportation, architectural decoration, aerospace, packaging, electronic appliances and other fields. With stable production and product supply and good reputation, we have established long-term friendly and cooperative relations with hundreds of domestic and foreign enterprises.The company has advanced production equipment, and can gradually expand production capacity with the increasing needs of customers. Yongtong Aluminum will always meet the needs of customers as its own responsibility, and make unremitting efforts to provide customers with a full range of services. We understand that customers not only need high-performance products, but also expect efficiency, profitability and increased competitiveness. We take it as our responsibility to meet the needs of our customers, and we are not complacent because of the high quality of our products. We have established the best product value standards for our customers. Yongtong Aluminum is looking forward to cooperating with you to create a better future.
Aluminum sheet
---
Aluminium plate and sheets are determined by their gauge (thickness). In general terms, a sheet is a thinner piece of aluminium in comparison to a plate. A sheet of aluminium is from 0.5mm thickness up to 6.0mm in thickness – greater than 6.0mm in thickness is considered a plate, RAYIWELL MFG or YONGTONG can offer aluminum plate or sheet at good price and fast delivery time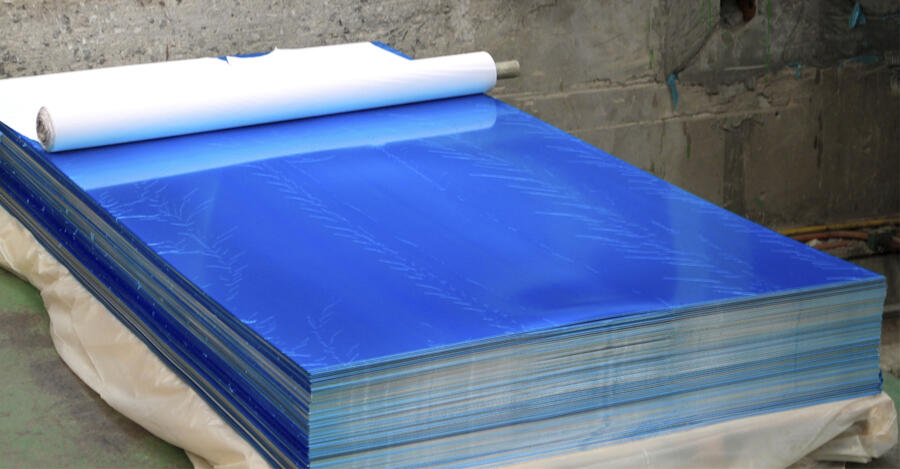 Aluminum Coils
---
Aluminium coil is a rolled product, produced in a coiled form of a continuous strip, and having an inner diameter and outer diameter. ID from50mm to 1000mm. Aluminium alloy grade including 1xxx, 2xxx, 3xxx, 4xxx, 5xxx, 6xxx, 7xxx, 8xxx.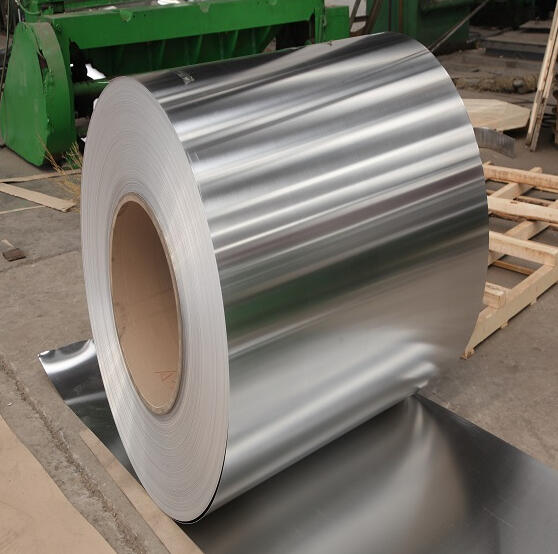 Aluminum Circles
---
Aluminum circle is also called as aluminum circle sheet, which is a perfect material for making cookware like aluminum pan, aluminum pot, aluminum rice cooker, aluminum cooking utensils, aluminum pressure cooker and so on. Aluminum cookware has the advantages of light wight, durable, low price, heating fast and uniform, no rust and easy to clean, but aluminum circle cookware can not be used to cook acidic, alkaline or salty food. With the specific classification of cookware, aluminum products have more models and application
Aluminum Checker Plate
---
Aluminum Checker Plate also named as Aluminum chequer plate, Aluminum checkered plate. It is easy to fabricate and its raised diamond, bar, pointer, lug pattern provides good slip resistance. Aluminum checker plate has good forming, drilling and welding features, and widely used in decorative, shipbuilding and architectural application
Your partner of aluminum MATERIALS FROM CHINA
Yongtong aluminum factory mostly produce and sell aluminum sheets, aluminum coils, embossed aluminum coil ( Diamond, 3 bars, 5 bars, and stucco), aluminum circles, color coated( PE or PVDF) aluminum coils, or aluminum foils. The company has the top Aluminum Sheet Coils Suppliers. Aluminum coil is widely used in construction, packaging, air conditioners, refrigerators, solar energy, cosmetics, and other industries, and can also be used for anti-corrosion and heat preservation in power plants, and chemical and petrochemical plants.
We are a leading metal service supplier of aluminum stair tread sheet, Aluminum tread Brite plate, Aluminum checker plate manufacturers, Perforated aluminum sheet china, Diamond sheet manufacturers, Aluminum tread plate manufacturers and manufacturers specializing in aluminum alloy sheets (aluminum checker plates), Aluminium Alloy Tread Plate sheet roll With Mill Finish, bright finish, anodized, embossed, and aluminum checker plate sheet is also called diamond alumimum sheet ,aluminum chequered plates or aluminum tread brite plate sheet, The aluminum checker plate can be used in the production of aircraft, automobile, train, building wall, ceilings, roofing, tool box, trailer fenders, aluminum reefer containers and special containers, steps or stairs, etc.
Temper: F, O, H12, H14, H16, H18, H19, H22, H24, H26, H28, H111, H112, H114Thickness:0.2-350mmWidth:100-2600mmLength:200-11000mmMother coil: CC or DCWeight: About 2mt per pallet for general sizeMOQ: 5ton per sizeProtection: paper inter layer, white film, blue film, black-white film, micro bound film, according to your requirement.Surface: clean and smooth, no bright speck, corrosion, oil, slotted, etc.Standard product: GBT3880, JIS4000, EN485, ASTM-B209Delivery time: about 30days after receiving the depositPayment: T/T, L/C at sightTrading terms: FOB, CIF, CFRAvailable aluminum sheet grade1000 series:1050,1060,1070,1080,1100,1145,1200,1235, etc.2000 series:2014,2017,2018,2024,2025,2219, 2219,2618a etc.3000 series:3003,3004,3102,3104,3105,3005, etc.4000 series:4032,4043, 4017, etc5000 series: 5005,5052,5454,5754,5083,5086,5182,5082, etc.6000 series:6061,6063,6262,6101, etc7000 series:7072,7075,7003 etc8000 series: 8011, etc.
Enquiry US